James E. "Ed" Maurer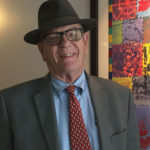 1944-2019
Ed was founder of the Special Needs Law Center, Maurer & Gardner, PLLC, and served families in every county of Tennessee, often from one end of the state to the other. Ed graduated from Ohio Northern University Petit College of Law at the top of his class. He served in the US Army during the Vietnam War. Ed worked in private practice in Bolivar, Tennessee, as well as attorney for Western Mental Health Institute before moving to Middle Tennessee. Ed was given the highest honor of Tennessee, Colonel Aide de camp by Governor Winfield Dunn in 1973. He retired as General Counsel for the Department of Intellectual and Developmental Disabilities in 2002, before founding Maurer & Gardner, PLLC.
Cynthia E. "Cindy" Gardner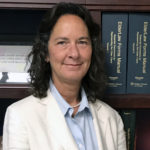 Cynthia E. "Cindy" Gardner is Co-founder of Special Needs Law Center, Maurer & Gardner, PLLC with 25 years of law practice experience. Prior to forming this firm with Ed Maurer, Cindy was Senior Staff Attorney at Disability Law & Advocacy Center of Tennessee (currently Disability Rights Tennessee), where she handled cases related to Special Education, ADA Employment Discrimination, Social Security and Vocational Rehabilitation. She graduated from Oklahoma City University College of Law. During that time, Cindy owned a restaurant which employed young adults with intellectual disabilities for which she received a Dale Rogers Training Center Employer of the Year Award. Cindy continues her involvement with the disability community, serving as former Vice President of the Down Syndrome Association of Middle Tennessee (DSAMT) and current Vice President for the Arc Davidson County and Greater Nashville.
Jill Napier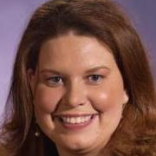 Jill Napier serves as Director of Client Services of Special Needs Law Center.  Napier oversees the management of the Hermitage office. She will be an extension of the client's business team and continue to build strong rapport with clients through managing relationships, expectation setting and status communications.  Prior to her joining our team she was a Litigation Assistant with Hall Booth Smith and served medical malpractice, personal injury and family law clients.   She also has varied experience in estate planning and asset protection during her time at Legacy Law Group in Brentwood.  Before entering the legal industry she was a music executive for over 2 decades and ran music publishing companies on Nashville's Music Row.   Napier was awarded the Nashville Business Journal's Women in Music City Award in 2014 honoring women who are helping shape Nashville's $9.8 billion music industry.